Babysitting Jobs in Porto
Distrito do Porto
241 families matching your search
1 child (Baby and Toddler)
I am a work from home mom, who needs babysitting services in home. I typically will be in the other room working while the sitter is taking care of my little one. My son is a joyful..
1 child (Baby and Toddler)
Tenho uma menina de 4 meses, e procuramos alguém com paciência e amor para lhe dar, enquanto procuramos uma vaga numa creche. Damos preferência a alguém que se desloque a nossa casa,..
1 child (Baby)
Estamos a procura de uma babysitter de confiança que possa cuidar do nosso menino de 8 meses . Que possa cuidar dele das 09h da manhã até as 16.30/17h por conta do meu trabalho e de..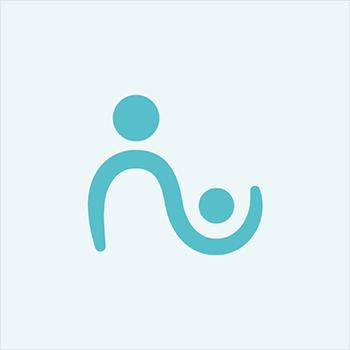 1 child (Preschooler)
Procuro alguém para tomar conta do meu filho de 3 anos e meio aos domingos. Entrada as 10.30h da manha e saída por volta das 21h. Não é para trabalho ocasional. Preciso de alguém..
Last activity: 2 days ago
€5.00/hr
1 child (Gradeschooler)
Família com o pai e a mãe trabalhadores, Irmã maior a iniciar estudos na faculdade e temos 3 gatos. A pequena tem atualmente 8 anos, gosta muito de animais, bem curiosa e tem bastante..
Last activity: 3 days ago
€6.00/hr
1 child (Baby)
Tenno um Bebe calminho, risonho, e que gosta muito de se aventurar. Por tanto, gostaria de uma ama para que possa me ajudar nesse auxílio com ele, nas brincadeiras e interação. Ele..
1 child (Preschooler)
somos uma família brasileira, e estamos a procura de uma babysiter para nos ajudar com nossa Danilo. ele é um menino muito esperto, que aprecia leitura e gosta de fazer cálculos mirabolantes..
1 child (Baby)
Bebé de 4 meses, sossegado, simpatico e afetuoso, precisa de ama pois vou começar a trabalhar e não tenho onde o deixar devido a falta de vagas nos berçários. Necessidade dos serviços..
Last activity: 4 days ago
€8.00/hr
2 children (Toddler and Preschooler)
Procuro babysitter, para tomar conta de uma menina de 7 anos e um menino com 4 anos. Numa semana seriam 3 dias noutra semana apenas 2. Dias durante a semana das 17h30 as 23h/ 23h30..
2 children (Baby, Toddler, Preschooler and Gradeschooler)
ola o meu nome e cassandra estou a procura de emprego , tenho 19 anos e queria trabalhar gosto muito de crianças tomo conta de crianças desde dos meus 7 anos de idade, tenho paciência..
Age of children:
Baby
Toddler
Preschooler
Gradeschooler
Last activity: 1 week ago
€5.00/hr
1 child (Gradeschooler)
Temos uma necessidade específica para as nossas férias. Procuramos alguém que fale francês para manter nossa filha de 7 anos agradável, falante e curiosa. Prepararemos as atividades..
Last activity: 1 week ago
€9.00/hr
1 child (Baby)
Precisamos que fica com ele segunda terça e sexta-feira Mas vamos precisar que fique com ele sábado e domingo de 10:30 as 15:30 Mas não é todos sábado e domingo Se ele vai ficar..
1 child (Baby)
Somos casados há 2 anos e temos um bebé chamado Miguel. É um comilão e um dorminhoco. Ainda nao caminha mas gatinha por todo o lado. Temos tambem uma cadela, a Lara, que é muito individualista..
Last activity: 4 days ago
€7.00/hr
2 children (Toddler)
Sou investigadora na U. Porto e temhonDuas meninas gêmeas, que nas ceram em 2021. Sou brasileira e moro em Portugal tem dois anos. Normalmente preciso de alguma ajuda apenas eventualmente..
Last activity: 1 week ago
€8.00/hr
1 child (Preschooler)
Estou a procura de uma pessoa que cuide de o meu filho de 5 anos 2 horas a segunda e a quinta das 18h as 20h e secalhar alguns sábados das 10h ao 12h. E que lhe possa dar o jantar...
Last activity: 2 days ago
€5.00/hr
---
---
Are you looking for babysitting jobs in Porto?
Babysits has a large overview of babysitting jobs, with 241 jobs currently available in Porto matching your search criteria. Start contacting parents for free to find a great babysitting job in no time!
---
Babysitting jobs in large cities