Search childcare agency
17 childcare agencies matching your search
A Tempos Brilhantes é uma associação sem fins lucrativos, que apoia práticas e projetos que melhorem as oportunidades de enriquecimento curricular, artísticas, inovação social e de..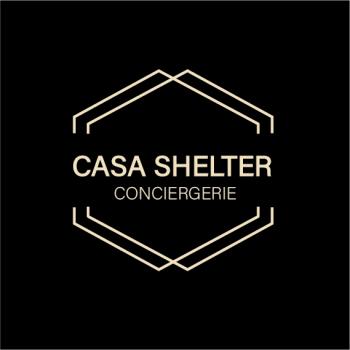 Casa Shelter is a concierge service located in Azeitão. We manage Alojamento Local in the Margem Sul region, and our clients come from all over the world. For our clients, we are..
Last activity: 2 days ago
O Serviço da LeiriPé ao Pé de Si, é uma valência que engloba vários Serviços até sua casa, de forma a personalizar os nossos cuidados à sua medida, em prol do seu bem-estar. São destinatários..
Last activity: 1 week ago
We take care, you enjoy ! We would like to meet baby-sitters who speak other languages than portuguese : french, spanish, russian, english, arab, german, italian, etc..And who are..
Motivadas pelo prazer de trabalhar com crianças e a possibilidade de o fazer sendo uma mais-valia para os Pais, decidimos começar a oferecer os nossos préstimos como babysitters. Com..
Last activity: 2 weeks ago
Hi I am monika bhatia I am Indian woman i can speak English /Hindi /Gujarati/Punjabi and I can learn Portuguese i love music/ travelling/beauty also I love cooking I have experience..
Last activity: 2 weeks ago
Tenho disponibilidade para tomar conta de crianças em minha casa em horários a combinar. Tenho dois filhos de 4 e 2 anos e tenho curso de auxiliar médica com 10 anos de experiência...
Last activity: 2 weeks ago
Too Fun é a escolha ideal. Dedicamo-nos à animação, e prestamos serviços de decoração, pinturas faciais, modelagem de balões e babysitting ao domicilio na zona Norte/Centro. Este..
Last activity: 2 weeks ago
Me chamo Gabriela tenho experiência a mais de dois em tomar conta dos pequeninos trabalhei como auxiliar de Educação pré-escolar . Cuidava da higiene, alimentação e auxiliava nas atividades..
Last activity: 1 month ago
Equipa de técnicos com formação e experiência com crianças e jovens. Dinamização e animação de atividades lúdicas ou acompanhamento mais educativo. Equipa bastante responsável e dinâmica. Estamos..
Last activity: 1 month ago
Caras babysitters e famílias, Sou técnica de ação educativa de formação, a estudar atualmente nutrição clínica. Desenvolvi a maioria da minha experiência em cuidados infantís em..
Last activity: 1 month ago
Somos uma agência de prestação de serviços domésticos, tais como: limpeza e organização, cuidadoras de idosos, babysitter e outros serviços. Desde 2016 no mercado de trabalho, com..
Last activity: 2 months ago
Olá me chamo Maria Luiza tenho 24 anos sou brasileira e moro em Portugal na localidade da amadora. Estou a procura de trabalho como ama ou baby-sitter porque sou formada em psicologia..
Last activity: 2 months ago
Olá , somos a Nicole e a Letícia, sabemos que só procuram uma ,mas trabalhamos em conjunto o que torna o trabalho mais fácil, e em relação ao salário não haveria mudanças, 6€ à hora..
Last activity: 2 months ago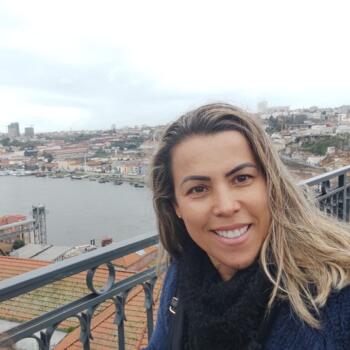 Sou brasileira tenho uma filha de 8 anos estamos vivendo em Braga Amo criança.busco oportunidade part time pois tenho uma filha . Falo línguas e adoro cozinhar também. Além disso..
Last activity: 3 months ago
---
---
Are you looking for a suitable childcare agency?
Babysits has the largest overview of childcare agencies, with 17 agencies currently available matching your search criteria. Find yourself a childcare agency to care for your child(ren) on the most active babysitting community in no time!
---
Childcare agencies in large cities