Find babysitting jobs
1,318 families matching your search
1 child
Estou procurando uma babá divertida e séria para cuidar do meu filho de 7 anos nos fins de semana. Meu filho é francês, mas fala português muito bem.
Bookings: 1
Last activity: today
€5.00/hr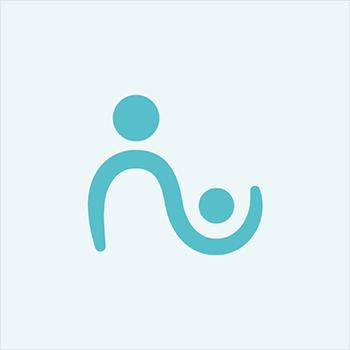 2 children (Toddler and Preschooler)
Olá! Eu e a minha mulher temos dois filhos: dois rapazes, um de 1 ano e outro de 4. Procuramos uma pessoa muito especial! Alguém que nos ajude no dia-a-dia da nossa família. Eis..
1 child (Baby)
I am a work from home mom, who needs babysitting services in home. I typically will be in the other room working while the sitter is taking care of my little one. My son is a joyful..
Bookings: 5
Last activity: 4 days ago
€8.00/hr
1 child (Baby and Toddler)
Neste momento preciso de alguém ocasionalmente, pois vivo sozinho com um bebé com 1 ano . Procuro alguém que ganhe alguma familiaridade com o bébé, que conquiste a confiança dele de..
1 child (Toddler)
Hi we are a family of three from Australia. We have a 15 month old son Ziggy. He eats and sleeps well and is very energetic. He loves to play and put things in buckets! We have been..
Bookings: 1
Last activity: 1 week ago
€6.00/hr
1 child (Toddler)
Ola. Procuro ama para tomar conta de criança ao sabado de manha. Criança facil de tomar conta. Zona de silves Criança com 3 anos, bastante sociável, gosta muito de brincar ver videos,..
1 child (Toddler)
A nossa família procura um(a) baby-sitter de confiança para cuidar do nosso bebé de 6 meses muito amoroso, calmo e feliz. Precisamos de alguém que esteja confortável com o nosso Goldendoodle..
1 child (Toddler and Preschooler)
Tenho 1 menina com 4 anos e 1 menino com 15 meses. Procuro ama para eles durante a semana. Obrigada
2 children (Baby)
My name is yasmine, i have twins one girl and one boy they have one year old they love to play, sing and talk they are curious and energetic . Really social babies they love to meet..
2 children (Baby)
O meu nome e Marilisa Silva tenho duas bebes gémeas de 21 meses e preciso de segunda feira a sexta feira das 18h30 as 20h30 . As minhas filhas sao muito calmas tranquilas e..
2 children (Baby and Toddler)
ola sou mama de uma menina de 5 anos e de 1 menino de 1. procuro pessoa responsavel e seria para poder ficar quando precisar com eles . somos serios e amigaveis somos do entromcamento..
1 child (Baby)
Olá procuro Babysiter para o meu filho de 16 meses. São poucas horas que tem que ficar com ele. Alguma semana seria das 9h até as 17h, há outras que seria só 3 horas por dia. Seria..
1 child (Baby)
Temos 1 filha de 8 meses chamada Inês. Precisamos de alguém calmo e simpático. Queremos ter algum tempo por semana para sair um pouco. Preciso de alguém que tome conta da Inês durante..
3 children (Baby)
Hi everyone we are a new family of 5 in Ança Coimbra with one year old triples, two boys and a girl happy to meet a new babysitter to join us in this new journey and with the opportunity..
1 child (Baby)
Procuro uma ama para um bebe de 4 meses ❤️ Alguém carinhoso , divertido e cuidador. Será um serviço regular 😉 De segunda a quinta feira e de vez em quando as sextas à tarde mas muito..
---
---
Are you looking for a babysitting job?
Find the perfect family to babysit for via Babysits, with 1,318 jobs currently available matching your search criteria. You decide when to work and how much you earn! Find a great babysitting job in no time!
---
Babysitting jobs in large cities