Babysitting Jobs in Sintra
Are you looking for babysitting jobs in Sintra? Babysits has a large overview of babysitting jobs, with 25 jobs currently available in Sintra matching your search criteria. Start contacting parents for free to find a great babysitting job in no time!
Are you looking for a babysitting job in Sintra? There are 25 babysitting jobs in Sintra currently available matching your search criteria.
1 child (Baby)
Ola sou elisiane , tou a precura de uma babysit ou uma ama para cuidar do meu filho neste momento ta com 2 mes mas preciso e para mes de Abril ... manter contact quem tiver disponivel..
4 children (Toddler, Preschooler and Gradeschooler)
Olá, o meu nome é Paulo, Pai solteiro a trabalhar a partir de casa, preciso de alguém que olhe pelas crianças enquanto eu durmo umas horas no fim de semana, uma vez que trabalho em..
1 child (Baby)
Olá o meu nome é Fabricia e procuro uma babysitter para a minha filha de 1 ano. Procuro uma pessoa que seja paciente e divertida. Durante está época de pandemia seria obrigatório para..
2 children (Toddler and Preschooler)
Olá, vamos mudar-nos para a área de faro em mAio/Junho. Não procuro ninguém para agora. Assim que estiver a procura irei editar este comentário e colocar horários e condições pretendidas...
2 children (Baby)
Procuro babysitter para cuidar de 2 gémeos nascidos em Dezembro de 2018, de forma esporádica e ocasional, principalmente durante a semana, das 8h às 17h. Local: Sintra (Nafarros) Duração:..
Last activity: 2 months ago
9 children (Baby)
Criança de três anos Criança de quatro anos Criança de 6 anos Crianças de nove meses Crianças de três meses Criança de dois anos Criança de cinco anos Criança de sete anos Criança..
2 children (Toddler)
bom dia chamo me veselina petkova tenho 2 filhos um vai fazer 17 meses agora e outro no final de novembro vai fazer 3 uma ama ou bebysits para 2 ou 3 dias por semana ultimos de..
1 child (Baby)
Ola' o meu nome é Giulia e procuro alguém por tomar conta de meu filha Lea (5 meses). Procuro alguém por el dia 27, 28, 29 e 30 Outubro desde 9.30 - 12.oo e 15.oo - 17.oo.Eu sou musica,..
2 children
Olá, meu nome é Alexandra, procuro uma babysitter de confiança para meu filho de 6 anos e minha filha de 2 anos. Somos da França. Precisamos dele ocasionalmente para a noite em nossa..
2 children (Toddler and Preschooler)
Ola boa tarde. O meu nome é jorge e gostava de ter alguem que cuide da minha filha durante o meu horário de trabalho. Pois tenho turnos rotativos e goataria de agendar com quem estiver..
1 child (Baby)
Procuro babysitter para tomar conta de bebe de 6 meses, a partir de Setembro, das 8h às 18h. Tem de ser em Casal de Cambra ou Caneças. Tenho preferência por babysitter com bastante..
2 children
Olá meu nome é Andréia procura trabalho de Adora convever com crianças, para mim nem é trabalho é paixão conviver com tenho um curso de técnico de infância. 2 estágios completo...
1 child
Olá tudo bem ? Faço o que for preciso para tomar conta do seu filho e garanto que não vai se arrepender. Gostaria que me contratasse cuidarei de tudo enquanto tomo conta do seu filho..
1 child (Baby)
Ola eu sou o Pedro e tenho uma princesa com 5 meses, procuro alguém com quem possa deixar a pequenina durante as minhas horas de trabalho entre as 8 ate as 19 horas. Convém que seja..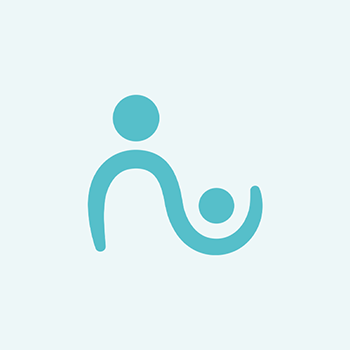 1 child
Olá sou mãe de um menino especial e preciso de encontrar alguém que me possa ajudar a cuidar dele nas alturas em que ele não está na escola e eu estou a trabalhar. Estas situações..