Find parents-help-parents
Looking for an alternative to a babysitter or childminder? Then parents-help-parents might be something for your family! It's easy: view the other 50 families with children matching your search criteria here, or mention that you're looking for an other parent (parents-help-parents) in your own profile. Check when the parents from this family are at work, and when they are free to look after your children. When they have to work and you don't, you can arrange that their children come to your home on that day and vice versa.
The biggest advantage of parents-help-parents is most likely the costs. Through this service, children also learn to get along with other children (like in a day care). Please note that the parents of parents-help-parents are not usually certified as childminders.
Are you looking for another parent who can occasionally babysit your children? There are 50 parents-help-parents available matching your search criteria.
1 child (Preschooler and Gradeschooler)
Ola, meu nome é catia e precisava de alguém que fosse buscar a minha filha de 5 anos a escola de segunda a sexta a escola primária e fique com ela até nos chegarmos do trabalho por..
1 child
Olá, procuro alguém responsável e com experiência mínima de 5 anos para cuidar da minha filha de 6 meses. Tem que ter gosto pelo que faz, aceitar os métodos de alimentação que serão..
1 child (Baby)
Olá meu nome é Patrícia, eu e o meu marido estamos a procura de uma babysitter para cuidar do nosso filho de 6 meses , nos dias que não podemos estar em casa, porque estamos a trabalhar,..
1 child (Baby)
Olá, Somos pais de um bebé de 21 meses e moramos perto de São Brás de Alportel (necessário carro). Procuramos alguém de confiança e cheio de ternura que brinque e olhe pelo nosso filho..
1 child (Gradeschooler)
Olá, procuro alguém de preferência que tenha alguma experiência com crianças com necessidades especiais "trisssomia 21 leve" E carta de conduçãa. Pelo período da tarde. Seg/sab (..
1 child (Toddler)
Olá. Procuro alguém para tomar conta do meu filho de 2 anos 2 horas por semana aos fins de semana. Preciso apenas de alguém que me ajude a tomar conta dele nos dias em que tenho trabalhos..
1 child (Toddler)
Olá eu sou a Joana tenho 29 estou na area de educação a 4 anos com experiência. E procuro trabalho nesta zona e gostO muito de crianças e tenho experiência nesta área em todas as valências. Se..
1 child (Gradeschooler)
olá , o meu nome é Sandra e procuro alguém para buscar o meu filho á escola todos os dias as 17h e ficar com ele até eu sair do trabalho. Isso pode acontecer ás 18, as 20 ou ás 21h..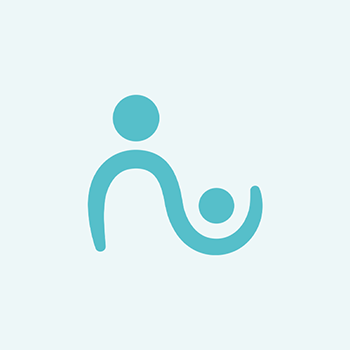 3 children (Baby, Toddler, Preschooler, Gradeschooler and Teenager)
Olá, o meu nome e Josefa tenho 46 anos vivo lisboa Saldanha ja fui modelo foto gráfica. e publicidade desfile fiz formação teatro iniciação teatro voz cinema televisão series..
1 child (Baby)
Olá chamo me Lara e procura uma ama para o meu filho a partir de dia 04/01/21 que terá 6 meses nessa data. Necessito de segunda a sexta das 9:30 às 16h mais ou menos. Próxima de Folgosa..
1 child (Toddler)
Hello - we are an Italian family with a daughter of 2,5 years. We are looking for a person from Monday to Friday, morning and afternoon. We are interested to meet a talented person,..
1 child (Toddler)
Boa tarde, o meu nome é Andreia. Tenho uma filha de 25 meses que está comigo a tempo inteiro. Procuro ajuda de outra família de confiança na mesma situação quando os pais precisam..
2 children (Toddler and Gradeschooler)
Mãe de dois ?❤️ Professora?
1 child (Baby)
Olá, o meu nome é Paula e procuro uma ama para tomar conta da minha bebe com 5 meses, de preferência com curso superior, experiente com bebés, e que seja criativa e dinâmica. É..
1 child
Ola! Estou procuro uma babá por 2 semanas que possa dormir na minha casa a noite toda, pegar minha filha de 12 anos na escola e cozinhar uma vez por dia durante 2 semanas. Ищу няню..
Parents-help-parents in other cities